With steel and aluminum prices on the rise, it makes sense to look for other options like TUFF'n Lite!
Custom colors available with a minimum run of 2,000 feet.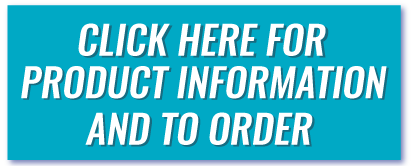 Click here to download our TUFF'n Lite product literature!
TUFF'n Lite Composite Sign Posts
LIGHTWEIGHT – 75% less weight than steel posts, easily carry a bundle of 10 posts.
TORSIONAL STRENGTH – will not twist in the wind, TUFF'n Lite 2 design has 5 times the torsional strength of steel posts.
MAINTENANCE FREE – Will not rust or corrode, painting is never required.
PROFILE DESIGN – Eliminates the need for any sign saving devices, i.e. side stapling.
NON-CONDUCTIVE – Will not conduct electricity or interfere with radar.
USER-FRIENDLY – Easy to cut & drill holes for a custom hole pattern.
QUICK INSTALLATION – Use a standard post driver.
COLOR CHOICE – Available in stock colors of white, yellow and green. Custom colors available within a minimum run of 1,500 feet/250 – 6 ft posts.
SHIPPING – small orders ship via Ground parcel & LTL Freight options for orders over 50 posts.
Product Applications:
INFORMATIONAL SIGNAGE – Marinas, Ski Areas, Hiking/Camping/Park Areas, Boundary Markings.
INDUSTRIAL SIGNAGE – Safety Signs, Pipeline Markers, Utility Markers, Construction/Danger Zones.
PARKING LOT SIGNAGE – Handicap/Employee/Customer parking zones, No Parking/Loading Zones.
SUBDIVISION SIGNAGE – Fire District house marking, Community Events, Children at play, Lot markings.
PERMANENT & TEMPORARY FENCING – Snow Fencing, Traffic flow structures, Temporary Barriers.
TRANSIT SIGNAGE – Bus Stops, Metro Rail Stations, Ride Share or Bike Paths.
ROAD & HIGHWAY SIGNAGE – Traffic Signage, must be used with the SNAP'n SAFE Breakaway Device.