1-888-868-6588
(Toll Free)
1-815-645-8598 (Main Line)
Breakaway Sign Base: A Social, Economic and Environmental Issue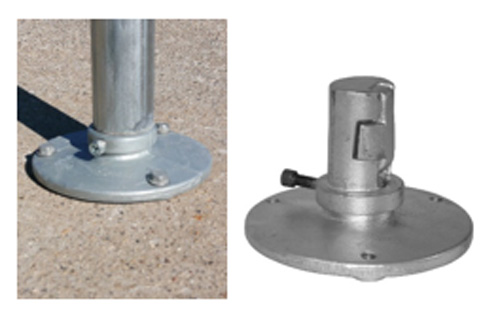 The safety of an individual is the most important factor. Whether it is at home doing household chores or working in an industry or anywhere as a matter of fact. Personal safety is a major factor, but unfortunately, many of us do not see its importance. Dangerous situations do occur and to save oneself from this, one must abide by the safety rules. Those who are well informed have lesser risks of entering into a dangerous situation. Even while driving or just simply strolling around, one must follow and read the road signage and signals to avoid any accidents. Most especially during night time, it is essential to keep yourself safe as well as other commuters on the road. Roads without any safety warning boards are prone to accidents. Busy roads, especially highways, should be provided with high-quality road traffic products to create a sense of security while driving.
Road Safety and Valuing Life
For good road safety, the roads should have proper lighting. Steel posts and flexible sign boards give extra security. As these boards are resistant to high impacts, it is extremely safe to install on roads. Highway traffic products include many things like pedestrian fencing, work zone barriers, flexible steel posts, flexible signs boards, anti-glare screens, etc. Anti-glare screens are made of fiber and hence flexible and also impact resistant. If you truly love your life and care, learn about these road safety products. Many companies are offering good breakaway sign base products. For them, human life and its safety is the most important thing.
About the Company
Out of the many companies offering the best of products, the most reputed companies provide the best road safety supplies and signage as well as breakaway sign base. They manufacture and also customize the product as per the need and requirement of the client. Such structures are solutions to help create a fully inclusive environment for all. The best company carries a broad range of mounting options for signs of all sizes and shapes. Whether your sign is going to the shoulder, or beneath a busy highway, they have all the support.